Vision: A World with Freedom, Equality, Creativity, Innovation, and Development of Win-Win situations
21 years 183960 hours
93 cities in 20 countries
A cumulative participants of 100 million people, 3 million beneficiaries, 3 billion audience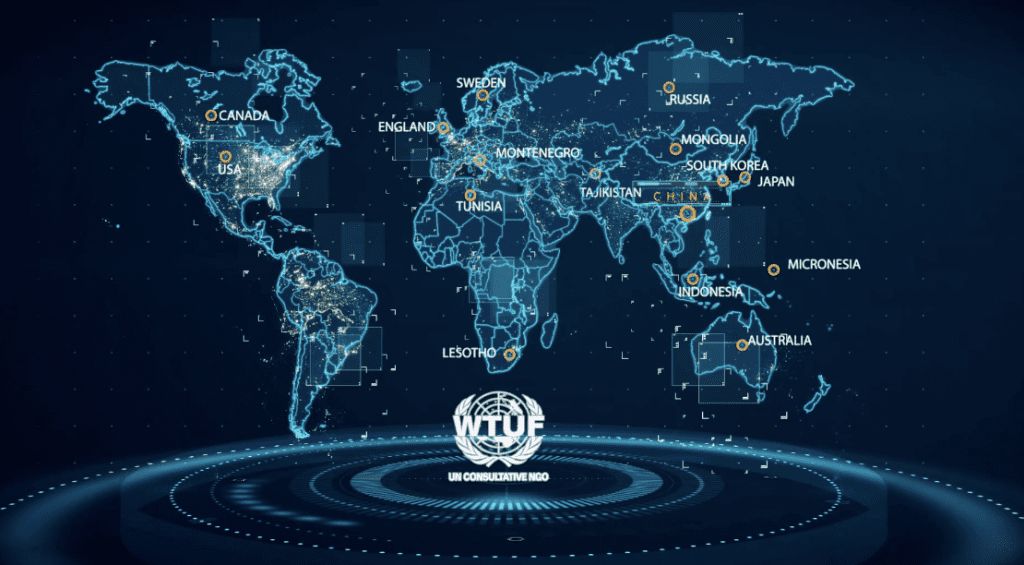 In the past 21 years,headquartered in Hong Kong, China, the World Trade United Foundation has set up permanent offices in the UN New York headquarter as well as Geneva and Vienna. It has also established representative offices in 14 cities including Beijing, Los Angeles, Tokyo, Dubai, Brussels, Paris and others with members coming from 29 countries. The priorities for our work are facilitating development in business, trade, cultural and sports, ameliorating the environment and future for people's living, promoting social equality and ecological balance, improving education and employment, enhancing health and well-being, eradicating poverty and hunger, advocating peace and justice and building strong institutions, and seeking close partnership of shared future. Work has been carried out in eight priority areas, and fruitful results have been achieved. In matters related to the United Nations and the World Trade Organization, assisting governments of various countries and regions, enterprises and institutions of all walks of life, and even individuals to ensure sustainable development and fair recovery, the Foundation has been playing a central role, consolidating its presence as a United Nations non-governmental organization with special consultative status, and a major international non-governmental organization officially recognized by the United Nations.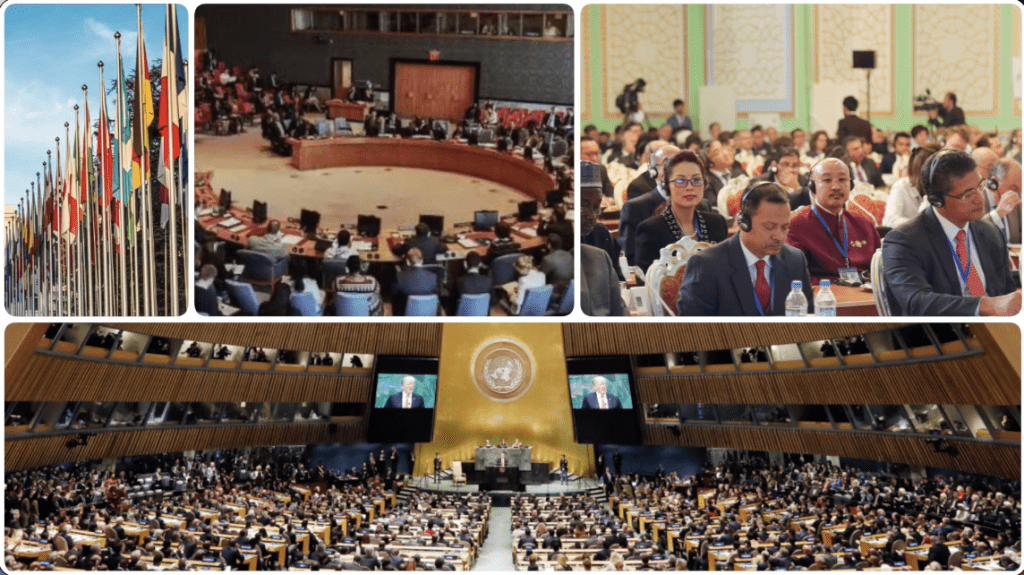 Over the past 20 years, the Foundation has organized nearly 2,000 events themed on economic and trade development and public welfare, 100 cultural and artistic feasts to promote global cultural exchanges, and around one hundred education forums for social progress. It has hosted the largest public welfare event in the history of the United Nations Asia-Pacific region "World Peace Prayer Conference" which was co-organized and participated by more than 500 government and non-governmental organizations as well as 200,000 people over two consecutive weeks; It has been sponsoring a number of major international events, setting the new record in holding the largest charity event in the history of Chinese Americans and Australians, thus gaining solid support and reorganization by the officials and dignitaries home and abroad, the United Nations, the World Trade Organization and other institutions, winning over a hundred of awards for its glorious achievements.
The Foundation has carried out 38 projects around the world, setting up charity schools and orphanages and giving long-term support for more than 2,000 children; more than 3,000 young people benefited from the whole-brain development courses which were designed to cultivate talents to empower the future world development; 22,500 stray animals were saved and gained new lives; 2,000 volunteers joined the disaster relief efforts, providing 100,000 people with shelters from the wind and rain. Under the Foundation's organization, 36,500 senior citizens went to the Chinese New Year Poon Choi Charity Banquet, breaking the Guinness World Record; thousands of young people received free e-commerce training and tens of millions of entrepreneurship funds; Its international makers' space includes more than 20,000 innovative technology companies; The Foundation has been actively responding to the "Belt and Road Initiative" and has built a platform for global strategic cooperation. It has been contributing to the exchange and construction of sister cities between countries, growing into an important bridge for international non-governmental economic, trade, culture and public diplomacy.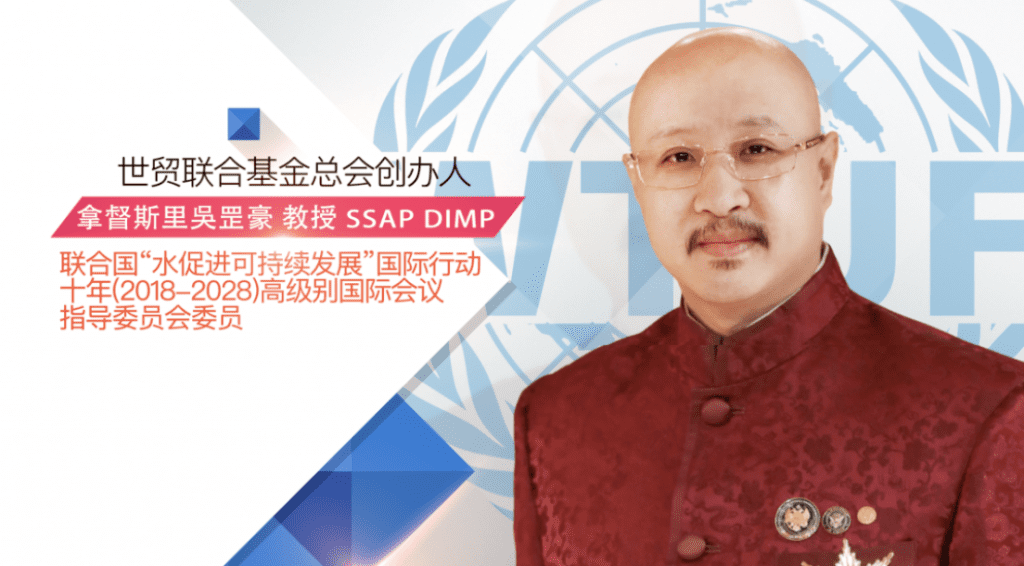 The Foundation's founder, Dato' Sri Professor Ng. Tat-yung, Marquis, SSAP, DIMP and an internationally renowned philanthropist, public diplomat, and inventor and spiritual mentor. Visiting Professor and Honorary Fellow of the Canadian Chartered Institute of Business Administration.Honorary Director of Chinese Academy of Management Science Institute of Industry Development; Visiting Professor of the Business School of Chinese Academy of Management Science Institute.Member of the Steering Committee of UN High-level International Conference "Water for Sustainable Development" International Decade of Action (2018-2028), and founding member of the Steering Committee of the United Nations Environmental Science Policy Business Forum, Dato' Sri Professor Ng. Tat-yung has been invited to attend the National Day reception of the People's Republic of China for 8 consecutive years, He has won Outstanding Achievements Award for Influencing Credit Development of China in the 40 years of China's Reform and Opening-up;Top-10 Innovative Figure of China's New Economic Model;the Most Influential Overseas Chinese figure; Lifetime Technology Achievement Award at 70th Anniversary of Founding of People's Republic of China along with dozens of other national awards and has been commended for the highest contribution by the U.S. Congress and the California Assembly for 7 consecutive years, as well as more than 130 government commendations from many countries and regions.He is the only person who has won Recognition for contributions to UN "Water for Sustainable Development". Permanent Honorary Chairman of the World Trade United Foundation with ambassadors, dignitaries and social elites from different countries acting as its honorary chairmen.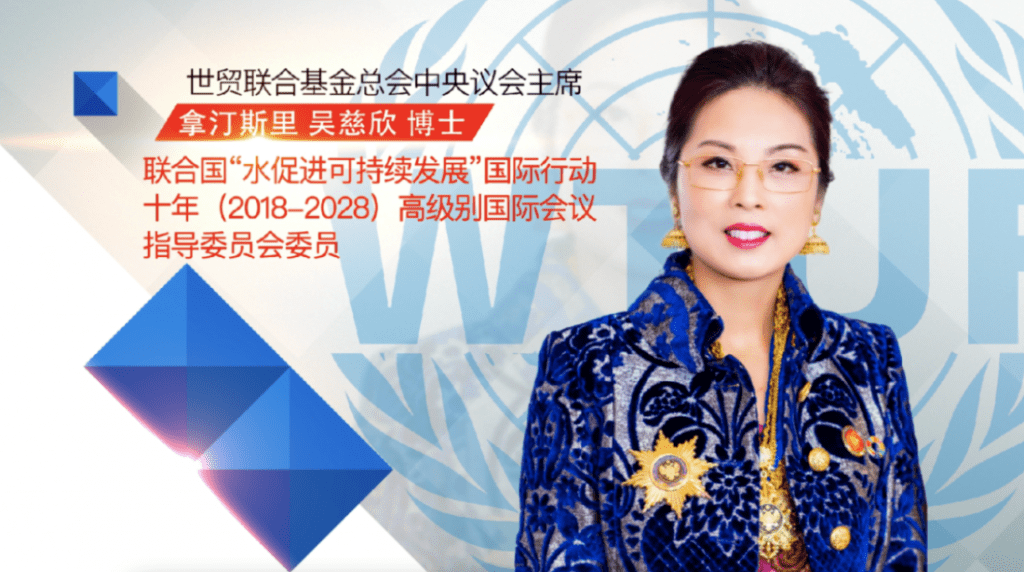 Datin Sri NG Tsz-Yan Irys, Chairman of the Central Council is an internationally renowned entrepreneur and philanthropist, an honorary doctorate in management, academician, and chartered manager of the Canadian Chartered Institute of Business Administration, member of the Steering Committee of the UN High-level International Conference "Water for Sustainable Development" International Decade of Action (2018-2028).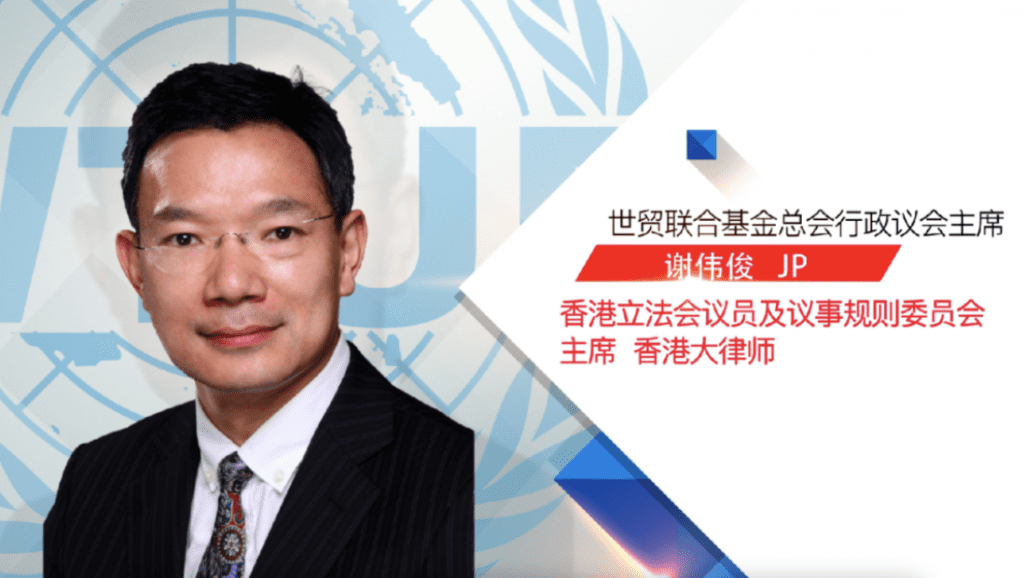 Executive Council Chairman Paul Tse Wai-chun JP, Member of the Hong Kong Legislative Council and Chairman of the Rules of Procedure Committee, Hong Kong Barrister, Barrister of the Supreme Court of New South Wales, Australia, Barrister of the Supreme Court of Singapore. Permanent Honorary Chairman of the World Trade United Foundation with ambassadors, dignitaries and social elites from different countries acting as its honorary chairmen.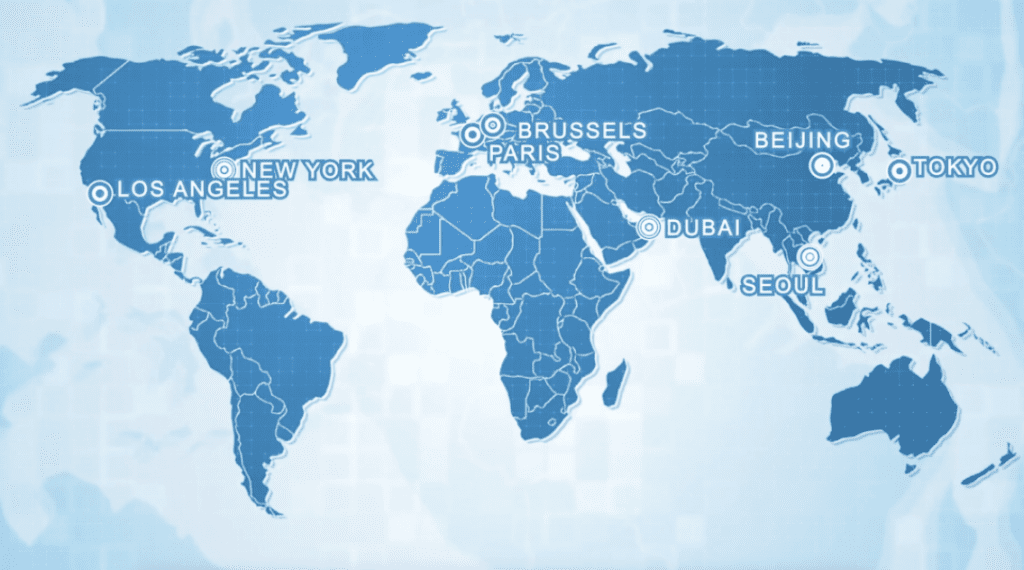 23 Branches
The Public Diplomacy Committee has established cooperative relations with more than 70 countries and has been received by leaders and dignitaries from China, the United States, Britain, Australia, the ROK, Japan, Mongolia, Sri Lanka, Vietnam, Malaysia, Tajikistan, Qatar, Mauritius, Brazil, Panama and other countries as well as UN Secretary-General and Deputy Secretary-General. It has organized celebratory events for the founding of the People's Republic of China and the return of Hong Kong to the motherland in Hong Kong for nine consecutive years, a large-scale exhibition of hundred-piece of painting and calligraphy by generals and artists for commemorating the 100th anniversary of the founding of the Communist Party of China, the 15th to 26th anniversary celebrations of the establishment of diplomatic relations between China and the ROK, which are the largest international events in history. It has hosted the largest forum in Hong Kong-the "Asian Knowledge Summit", which was open to the public free of charge for three consecutive days and reached more than 100 secondary schools through online live streaming.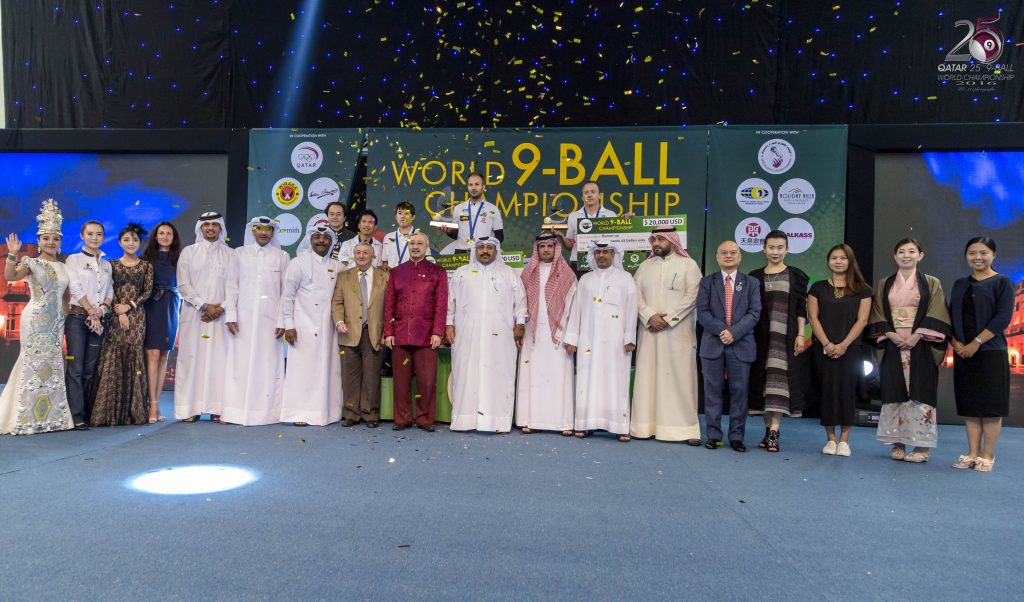 It has organized World Cup 9-ball Championship Finals in Doha, Qatar, drawing 5 million participants online simultaneously; holding 9-ball World Cup tournament promotion activities in Shenzhen and Hong Kong, establishing China Office of the Qatar World Cup 9-ball Championship and the ACBS, cooperating with NBA and other international sports events.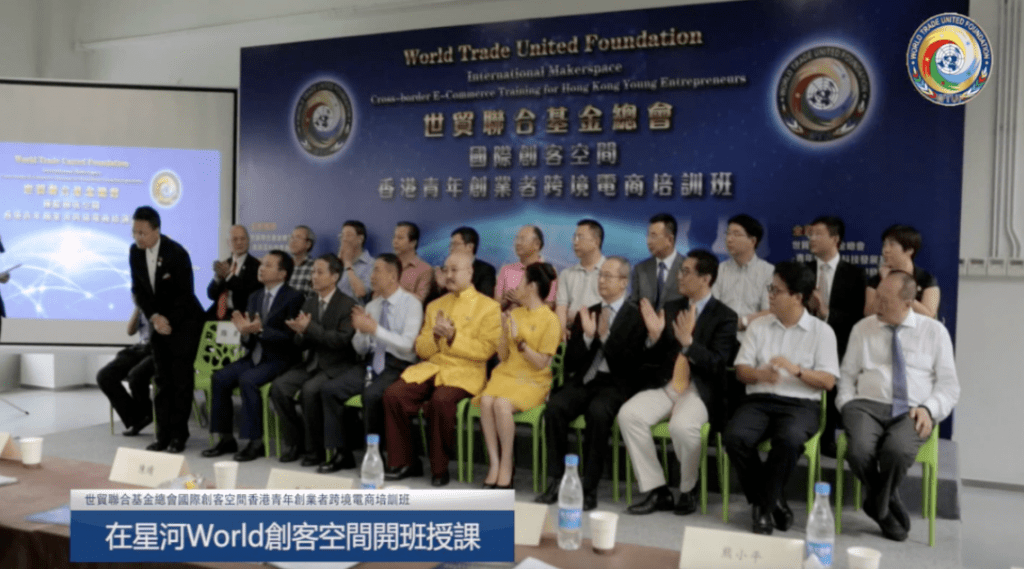 The Innovation and Technology Committee and the International Maker Space include more than 20,000 innovative technology companies from Mainland China, Hong Kong, Macao, Taiwan, the United States, Japan, South Korea, and Macao. An initial injection of 10 million yuan was made to establish the "Youth Innovation and Technology Development Fund", and 4 million yuan was invested to carry out the "Cross-border E-commerce Training Course for Young Entrepreneurs from Cross-Strait and Four Regions". The project and distance education landed.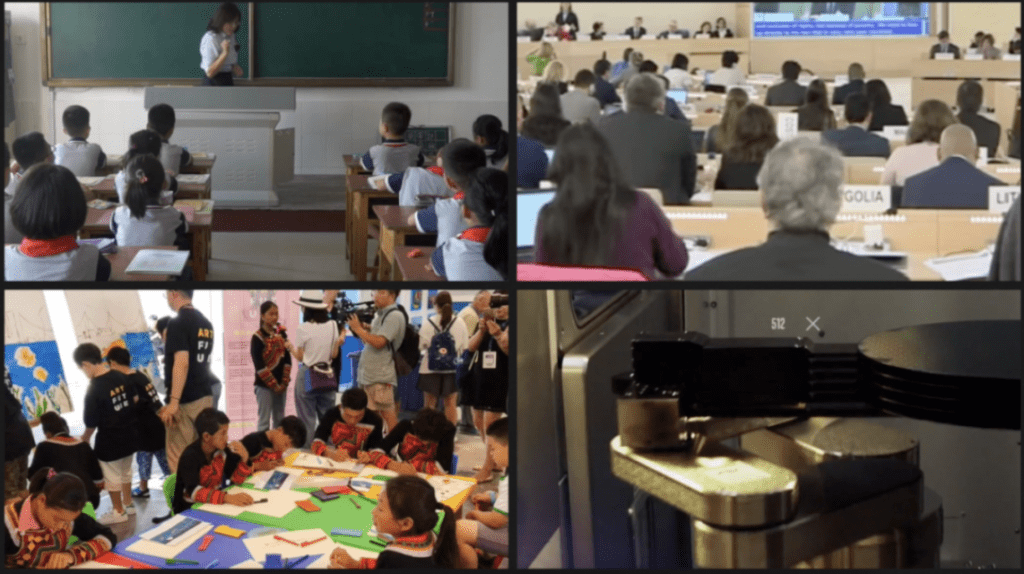 The Social Service Committee, the Youth and Women's Committee: initiating large-scale charity projects such as "Walk with Love" and "Unleashing and Fulfilling Dreams ", focusing on four major issue to eradicate poverty from the root, namely basic education in rural areas, protection of women's rights and interests, mental health of young people, and promotion of economic and industrial development, providing long-term supplies for women living in poverty from Africa, Sichuan, Tibet, and Yunnan of China, and school supplies for delinquent youths, offering a total of 60 "charity poon choi banquets" for seniors over 60 years old, benefiting 60,000 people, distributing 2000 tons of rice, flour and oil, providing on average more than 20 times a year legal aid to disadvantaged groups in Hong Kong and carrying out community assistance activities.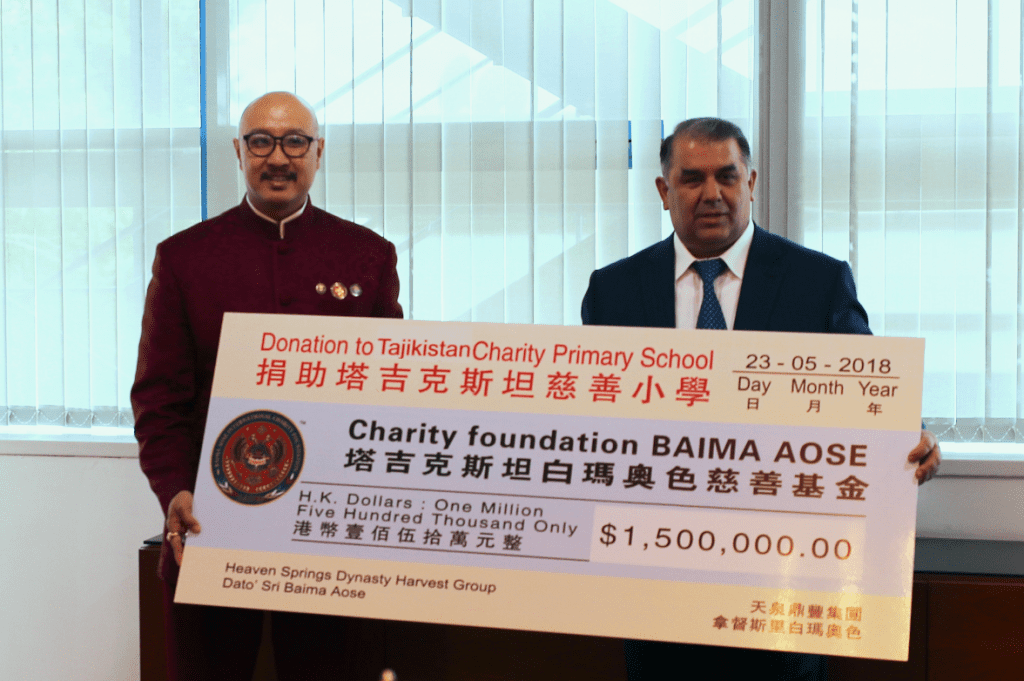 The Foundation has established the first international charity organization in Tajikistan, donating 2 million yuan for the construction of orphan schools and 3 charity schools for Sichuan, Tibet, and Yunnan. The organization has visited more than 100 special children's rehabilitation centers, schools for street children, and senior citizens care centers and hospitals, improving environmental facilities, providing medical assistance funds and conducting psychological counseling work.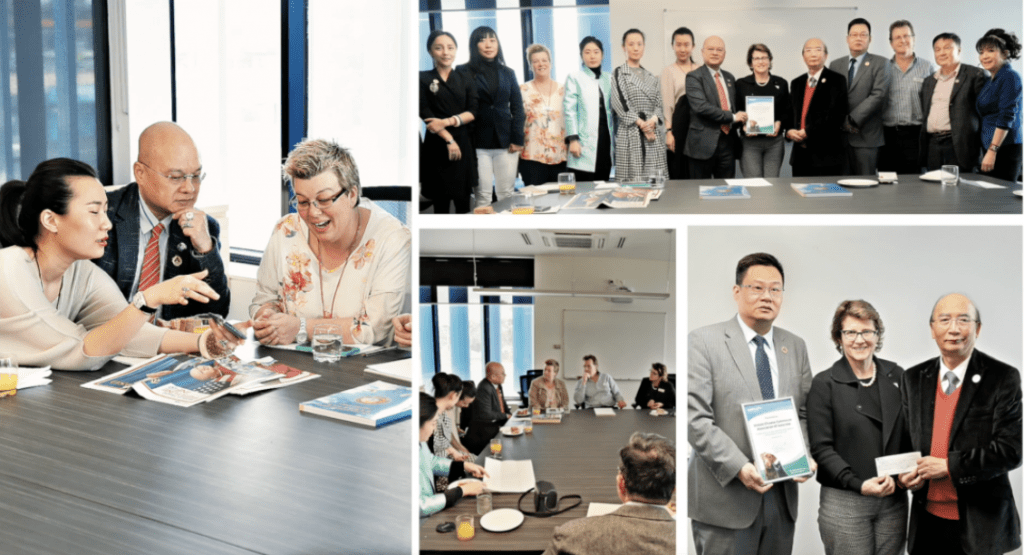 The Animal Protection Committee has carried out in-depth cooperation with the Royal Society for the Protection of Animals (Melbourne), he world's largest century-old animal protection society, and established the "Animal Protection Fund" to co-host the "Animals Caring Love and Joy Day". The Committee has established the largest stray animal rescue and protection centers of China in Tianjin, currently caring more than 2,000 animals. The Committee has initiated and promoted the right way to rescue and release life. Up to now, 10 million lives have been rescued and released to nature.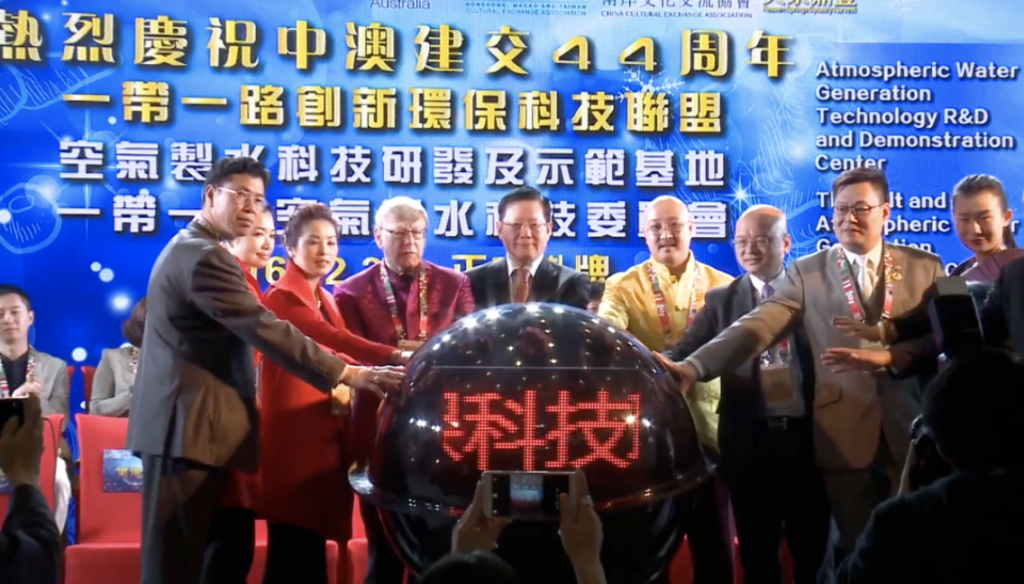 The Belt and Road Innovation and Environmental Protection Technology Alliance is to deepen cross-border exchanges with neighboring countries around the "Belt and Road", strengthen the analysis, development and utilization of water resources, seek extensive development, exchanges and cooperation, and engage people from all walks of life in the promotion of the sustainable development of the United Nations through a diversified series of public welfare activities, gaining active response from China, the United States, Australia, ROK, Sri Lanka, Malaysia, Central and Eastern Europe and Central Asia.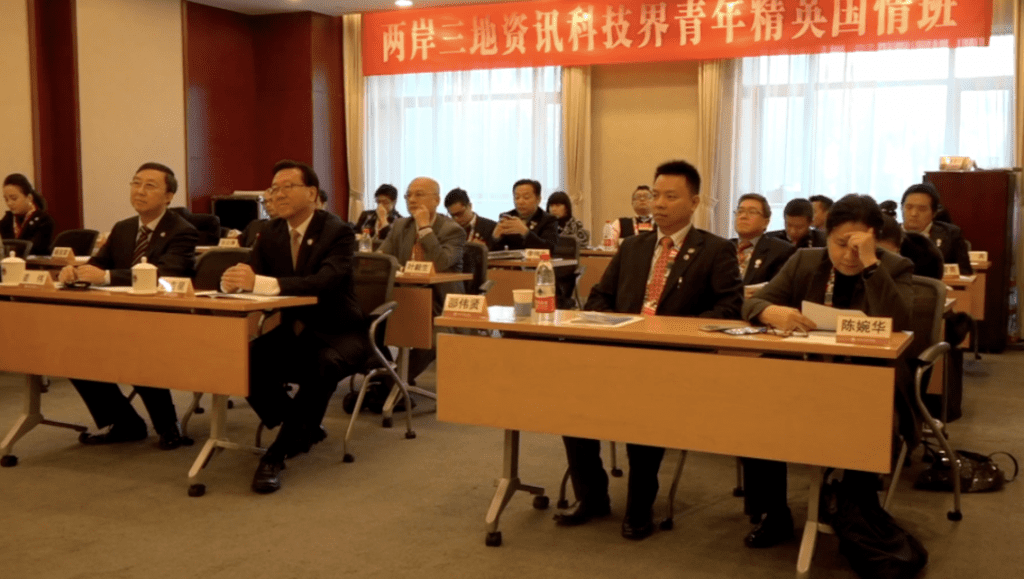 The Hong Kong, Macao and Taiwan Cultural Exchange and Taiwan Affairs Committee has brought together hundreds of associations and organizations from the overseas Chinese circles in the three regions of the Taiwan Strait and Vietnam, Cambodia and Laos, and organized the "England Class for Young Elites in Information Technology from the Three Regions of the Taiwan Straits" to conduct training courses at the National School of Administration, covering economics, technology, international situation, etc. Hosted Sun Yat-sen's birthday commemorative activities for many years, successively held religious and cultural forums at Columbia University, University of Southern California, LaVine University, University of Los Angeles and other internationally renowned institutions; successively hosted World Peace Forum, Youth Innovation and Technology Development Forum, Chinese Cultural Inheritance and The development forum, the Chinese civilization forum, and the specially invited chief engineer of China's lunar exploration gave a special lecture in Hong Kong.
The United Chinese Commerce Associations of Australia, the United Chinese Youth Commerce Associations of Australia, the China-Dominican General Chamber of Commerce, the China-Gabonese General Chamber of Commerce and the Sino-Montenegro Business Alliance have not only been recognized by the governments of the two countries, but also has earned praise for support of political and business leaders and the in-depth regional work. The China Chamber of Commerce in Australia has hosted the "2016 World Cup Snooker Championship Promotion Event" with more than 2,200 participants, which is one of the largest events in Australian history. The Sino-Montenegro Business Alliance has made outstanding contributions in economic and trade, technology, sister cities, investment and immigration, etc., which is of great significance to in-depth exchanges, cooperation and future development in the post-pandemic era.
The "Paraspaces Metaverse Alliance" aims to promote technological innovation and integration of the Metaverse industry, popularize the new thinking of the Metaverse, strengthen industry collaboration and self-discipline, optimize the ecological system of the Metaverse industry, and jointly create an all-round empowerment of the Metaverse to the new pattern of economic and social development. The alliance will work with ecological partners such as the government, enterprises, and research institutions to bring digital technology innovation and economic and social development to a new level, triggering the technological revolution and industrial transformation of the digital economy, accelerating the process of digital transformation of the economy in reality, and facilitate the innovation on urban operation management and servicing model.
The National Information Security Committee and the International Alpha Super Brain Alliance are committed to the research and development of the human brain's potential. They have cooperated with global holistic brain education and training institutions to make efforts for international education and talent cultivation and have successfully trained more than 3,000 outstanding young people. The sponsored "Global Memory Championship" was staged in Shenzhen, Seoul, and Melbourne. The finals opened Hong Kong's first large-scale "whole brain science competition"; a global elite talent pool was established to conduct comprehensive ability assessment and talent management and cultivation.
The International Scalar Wave Quantum Research Institute, as the world's leading scientific research institution, conducts research on quantum science and technology, focusing on exploring the technical applications of scalar waves, so as to lay the foundation for the design and control of complex quantum systems that can utilize the coherence and entanglement of quantum mechanics; acting as cross-border, interdisciplinary, and cross-field exchange center for the Atomic physics, condensed matter and quantum information science and other academic researches, contributing cutting-edge research results for the global quantum technology industry, and strive to transform quantum technology into productivity and promoting quantum science and technology development to better serve humanity.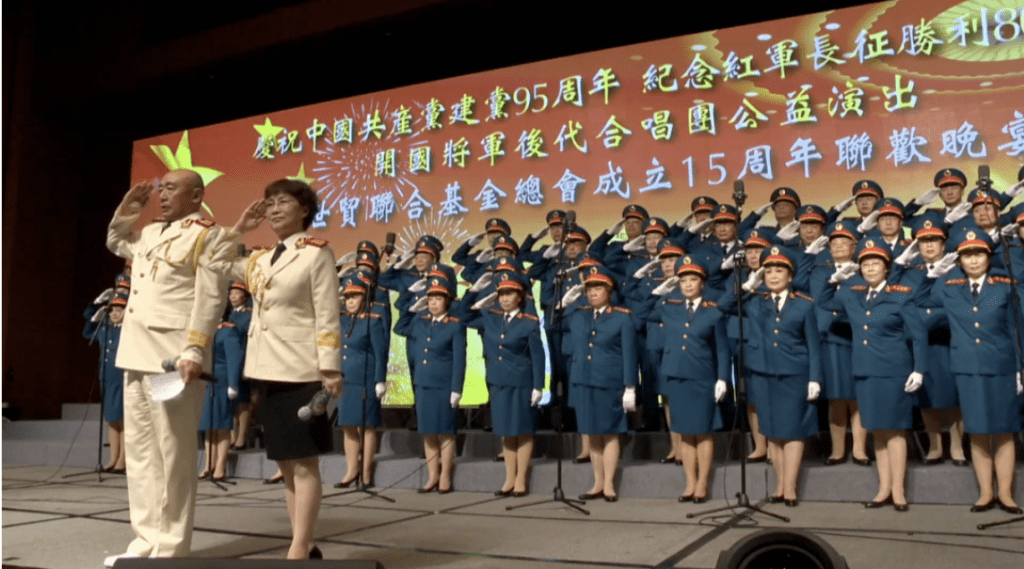 The Institute of International Culture and Art and the Institute of Chinese Culture, drawing more than 300 outstanding artists from around the world who have performed various forms of performances in 15 countries, including three-day charity New Year gala for 15,000 Hong Kong people, hosting exhibition of over 100 painting and calligraphy by generals and marshals, a choir performance by the descendants of the founding generals, and a global tour themed on Budding Life..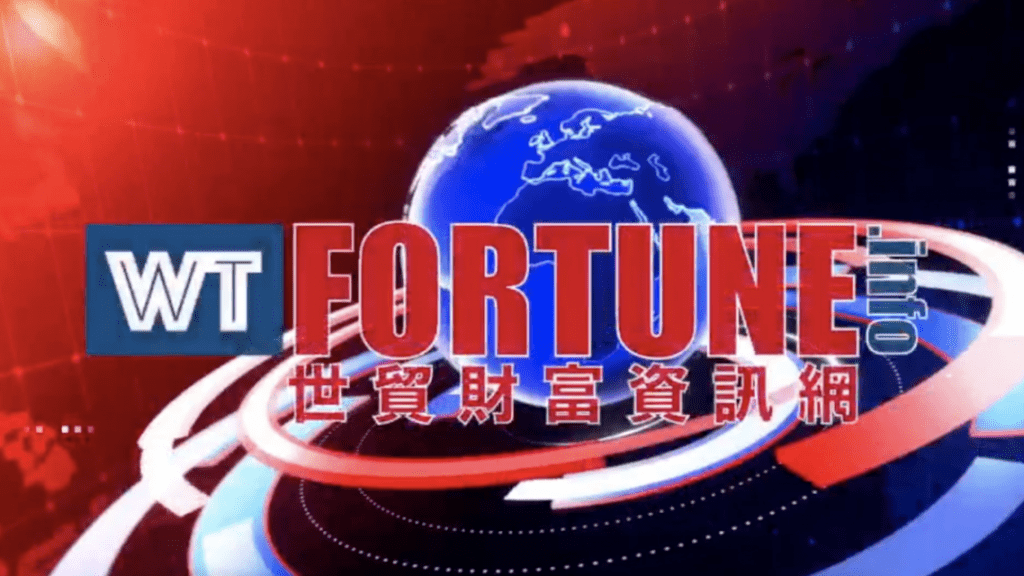 World Trade Fortune Information is an all-media platform integrating newspapers, magazines, websites and new media, covering 50 countries and regions around the world.
Education and Professional Development Committee. The Committee aims at facing the frontiers of world science and technology, the main economic battlefield, the major needs of the country, and the people's life and health. It promotes vigorous and high-quality development of education. It cultivates professional talents with international competitiveness and leading the world's development. It provides learning opportunities and support for practitioners from all walks of life on professional qualifications. It promotes and reforms the professional standards of the education sector. It provides advice and service for the formulation of educational development plans, and consider the overall development of the country's economy, society, and culture.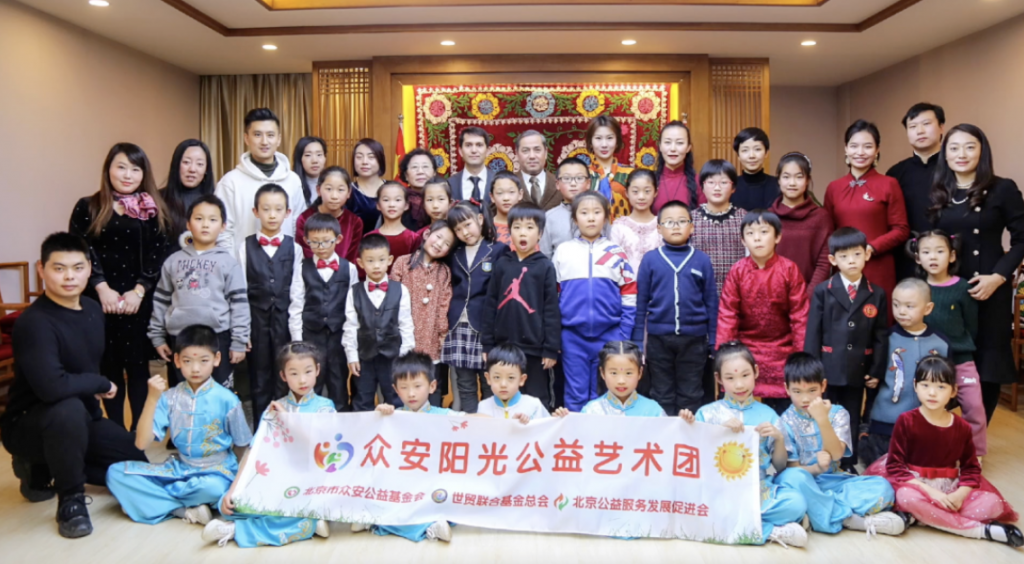 Zhong An Sunshine Art Troupe Public currently is the largest teenage charity art troupe in China. with 300 members from more than 10 provinces in China, aged 5 to 18, specialized in dancing, singing, musical instruments, acting, painting, etc., and there are 200 cooperative organizations in China. enabling young people in poverty-stricken areas of China to understand and learn art to discover their own potential, combining modernized education with international culture, so that young people in the city and distant mountains can meet each other, fostering "Future Artists" with global and diversified perspectives.
Global Sustainable Development Forum on Water Resources and
Global Water Fund for Sustainable Development
Global Sustainable Development Forum on Water Resources is a major international charity event.It aimed at seeking world prosperity,driving efforts on UN's 2030 Sustainable Development Goals including the safety, cooperation, conservation and management of water resources.

Since November of 2016, The Forum has been convened ten times in different countries including China, USA, Australia, South Korea and Tajikistan drawing a total of over 10,000 participants and 10,000 media and reaching about ten million people. The Forum has won support and participation of President of UNGA, UN Secretary General, President of UNEA, Representatives of 172 countries to the UN, political leaders from China, USA, Australia, South Korea, Tajikistan, Turkmenistan, Pakistan, Ambassadors and representatives from 50 countries including Sri Lanka, Samoa, Mongolia, Congo, Namibia, Nigeria, Somalia, Tunisia, Croatia, Lithuania, Montenegro, Micronesia, Tajikstan, Tonga, Ethiopia, Lesotho, Nepal, Palestine, Brunei, Maldives Jamaica, Botswana, Grenada, Guyana, Saudi Arabia and leading technology experts as well as over 1,000 organizations.
Each Forum achieved major headways, including introducing projects on sustainable development of water resources to 22 countries; facilitating public benefit events on water in 8 regions; establishing comprehensive strategic partnership with 30 countries & initiating "Global Atmospheric Water Generation Industry— Atmospheric Water Development Right Alliance" ; launching "International High-Level Steering Committee on Atmospheric Water Generation Industry Standard", over 60 members of which are ambassadors to China, generals, ministers and academicians, representatives from UN NGOs, experts in water industry. The Forum has also built partnership with the UN High-level International Conference on International Decade for Action "Water for Sustainable Development" strategic partnership with the Association for Promotion of West China Research and Development, Chinese Academy of Management Science, and the National Defense Science and Technology Productivity Promotion Center. The Forum also contributed to the founding of "Sustainable Development Committee on Water Resources", "Demonstration Base for Sustainable Development on Water Resource" "Think Tank for Sustainable Development on Water Resources", "Research and Demonstration Base for Atmospheric Water Generation Technology", "Belt and Road Innovation Environmental Technology Alliance", "Atmospheric Water Generation Technology Committee for Belt and Road" and public benefit projects regarding Water, Sanitation and Hygiene.
The Forum confers "Peace Medal" and "Golden Eagle Medal of Honor" to individuals and groups that set great examples in and contribute to promoting sustainable development, safeguarding rule-based world order, cultural exchange, business cooperation, philanthropist cause and relief efforts, to mobilize more visionary persons to join the green and peace cause for sustainable development. By now, the Medals have been conferred to ambassadors and political leaders from 19 countries, as well as over 70 generals, ministers and social elites.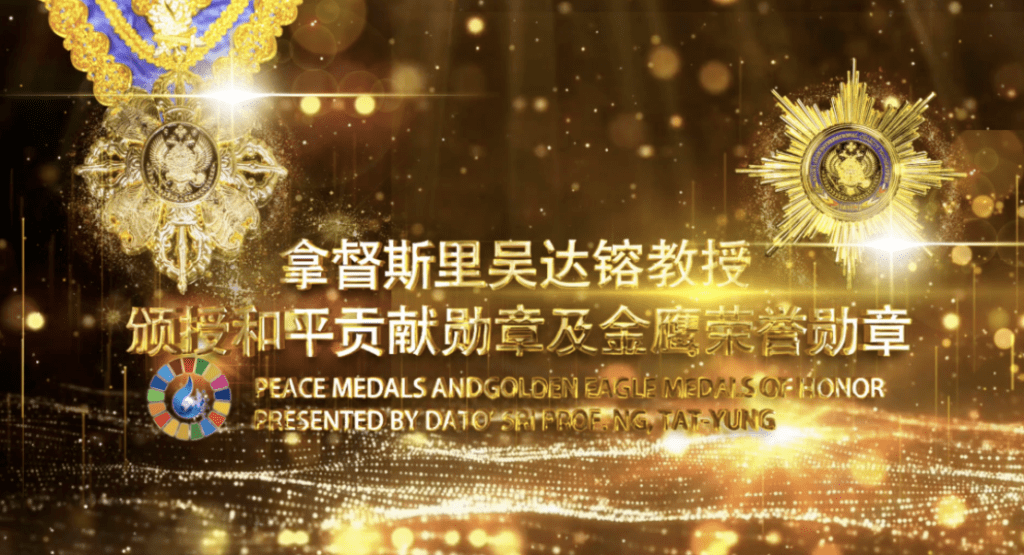 The establishment of "Global Water Fund for Sustainable Development" focus on issues about water resources which is included in the Global Top 7 Priorities and an integral part of the UN's 6th SDG "Clean Water and Sanitation", tackles water shortage and contamination, ameliorates sanitation in poor areas and for disadvantaged groups, employs cutting-edge technologies to help the transformation in dry areas and builds sustainable water-conservative smart society.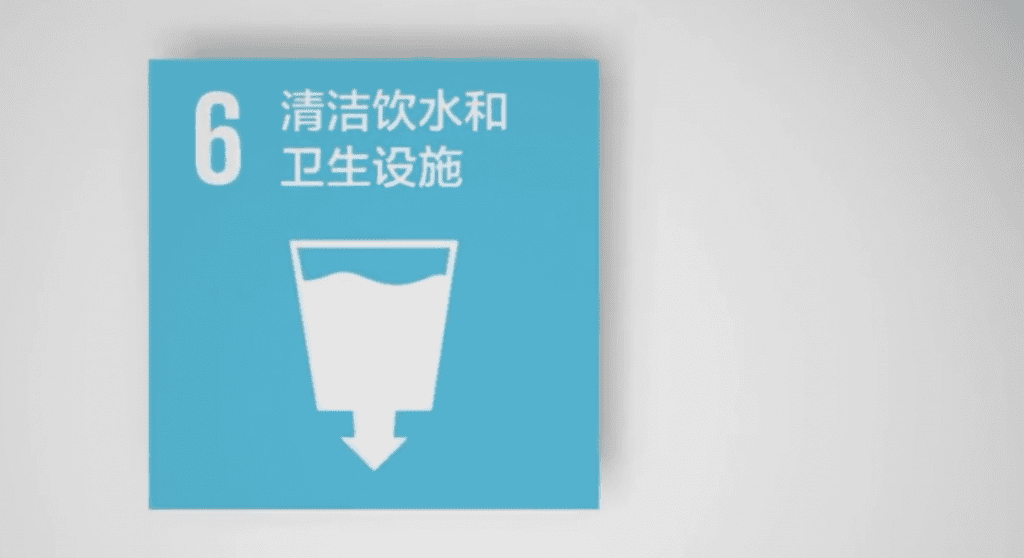 Promotion & protection of human rights
and effective coordination of humanitarian relief
Since its establishment, WTUF has participated in more than 20 state-level emergency rescues. In view of major natural disasters such as China Wenchuan Earthquake, Yushu Earthquake, Tianjin big explosion, the floods in Fujian, the floods in Henan, the wildfires in Australia and the Los Angeles, and the floods in Europe, special professional rescuers rushed to the scene to actively participate in post-disaster reconstruction and organize support from domestic and overseas forces and raise donations and materials.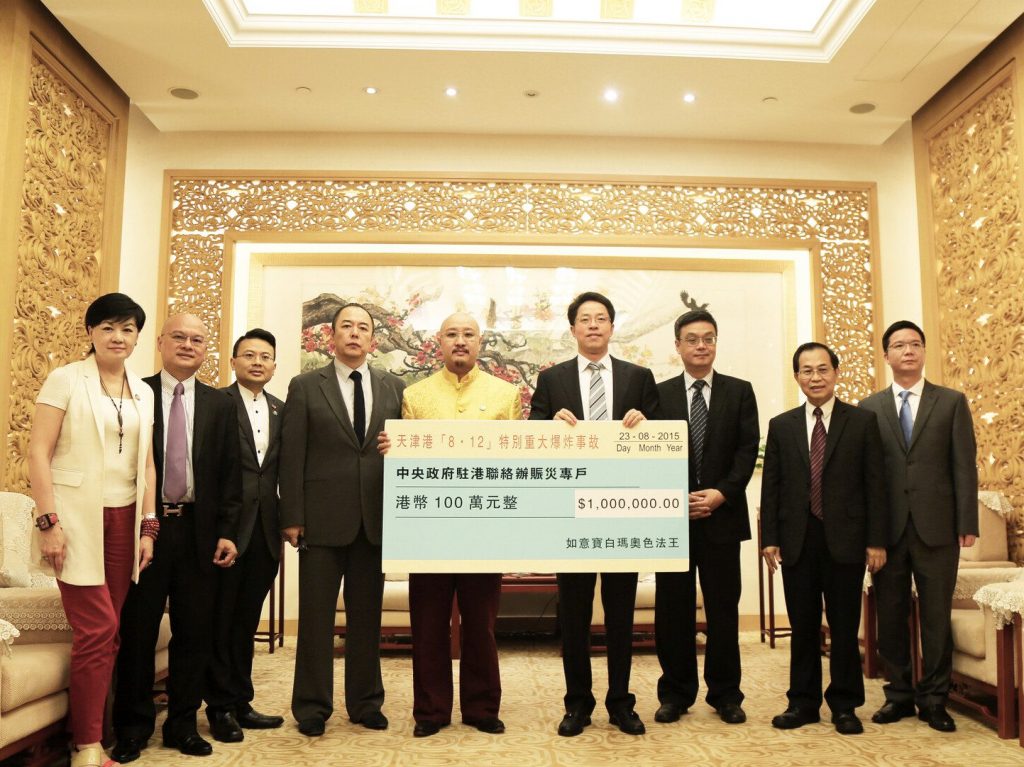 The COVID-19 epidemic has exposed systemic inequality, and the UN has called for the inclusion of human rights in recovery efforts, with special attention to vulnerable groups. In this regard, we continue to provide coordination and support in the provision of humanitarian assistance. In response to the specific impact of the COVID-19 epidemic, WTUF launched an emergency response operation in February 2020 to organize, assist, and donate millions of anti-epidemic materials such as masks, goggles and protective clothing to Hubei Province of China.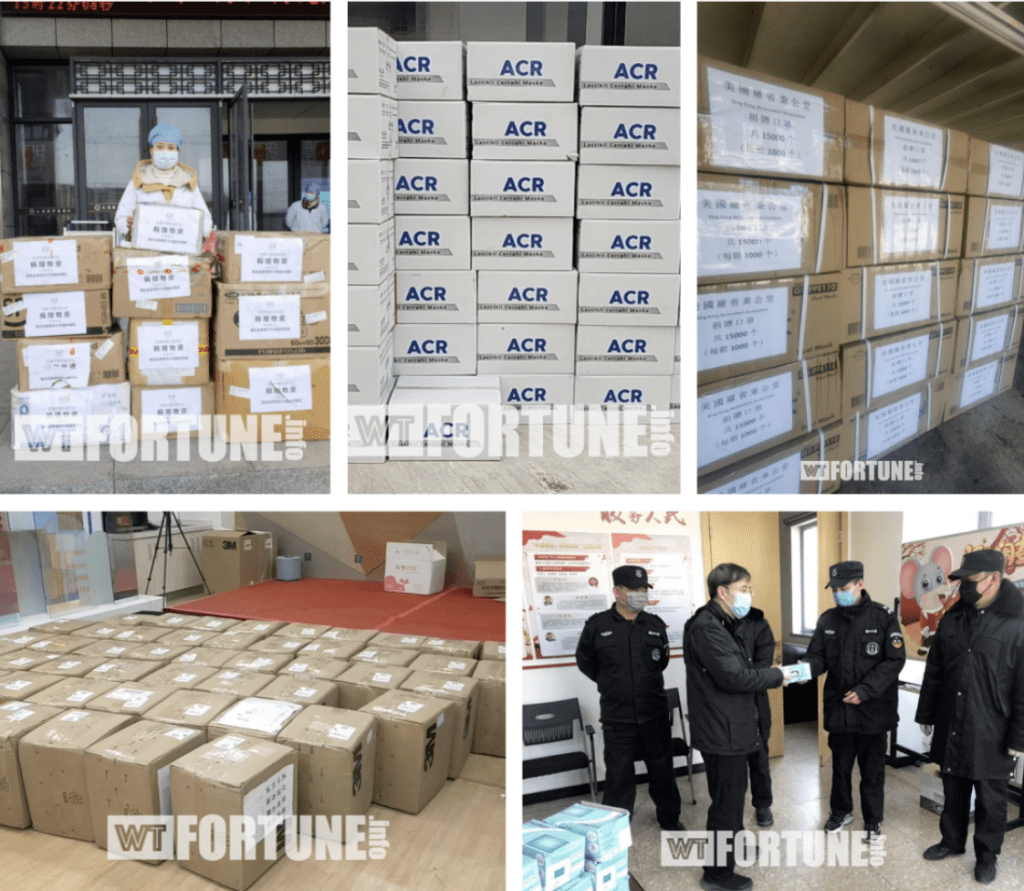 In order to expand the scope of assistance in global rescue and anti-epidemic, WTUF cooperated with the Heaven Spring Dynasty Harvest Group to expand high-level clean production workshop and 5 production lines in Heyuan, Guangdong. It produce 600,000 EU-standard medical masks, as well as thermometers, in vitro testing reagents and other medical equipment. WTUF donated million pieces of anti-epidemic materials such as masks, COVID detection reagents and equipment to more than 20 health centers, public communities,fire safety and sanitation departments in various provinces and cities in China, as well as countries like Sri Lanka, Bosnia and Herzegovina, Montenegro, Lesotho, Tajikistan, Samoa, Micronesia.
The subordinate International Scalar Wave Quantum Institute has implemented superior filtration efficiency photometric inspection equipment To alleviate the lag and backlog of detection capabilities caused by the global epidemic. It also helps to solve the hidden quality problems of masks and respirators in the anti-epidemic market.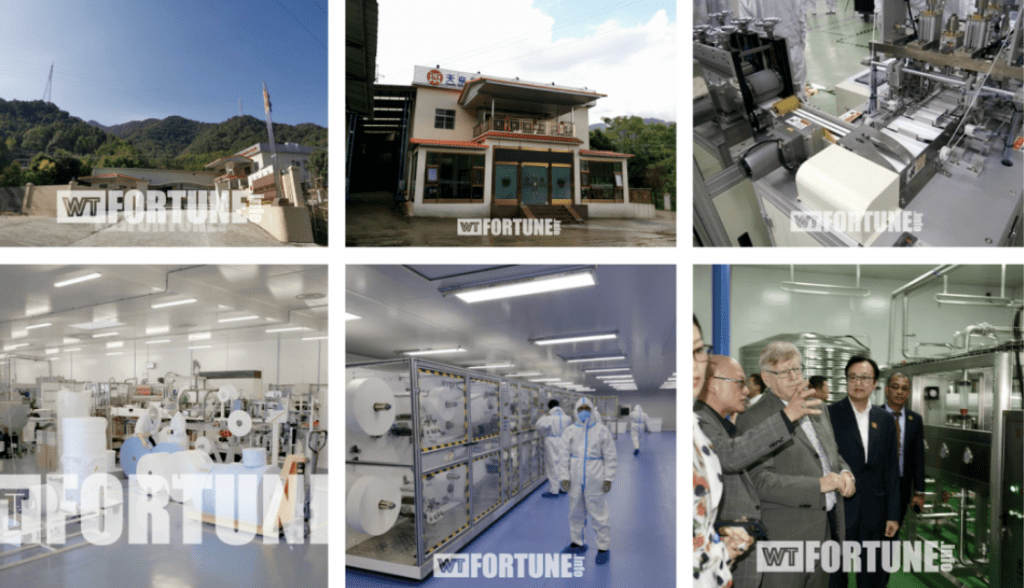 An aid action was launched to care for vulnerable elderly groups under the epidemic prevention and isolation measures in Wuhan, and to provide 600 households with empty nests and impoverished elderly people with living materials for two months until the community was lifted.
Initiated a series of charity activities like "White Angel Warming Heart Project" to provide psychological counseling and condolences activities for more than 2,000 front-line medical staff in the fight against the epidemic.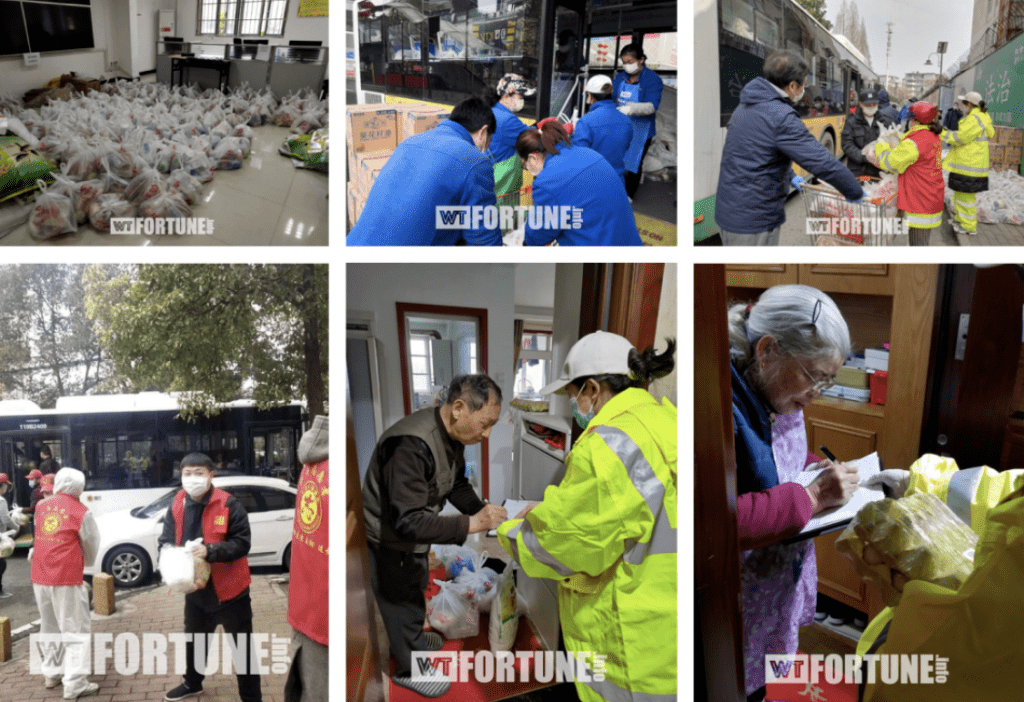 WTUF will continue to support the UNHCR to provide good education to 13 million forcibly displaced refugee children, build safe and caring classrooms, work together to protect children's rights, promote regional peace, and support the generation of people who grow up in conflict. Refugee Children Education Fund" is established to promote the private sector to support refugees' livelihoods, and to provide long-term sustainable solutions for refugee groups.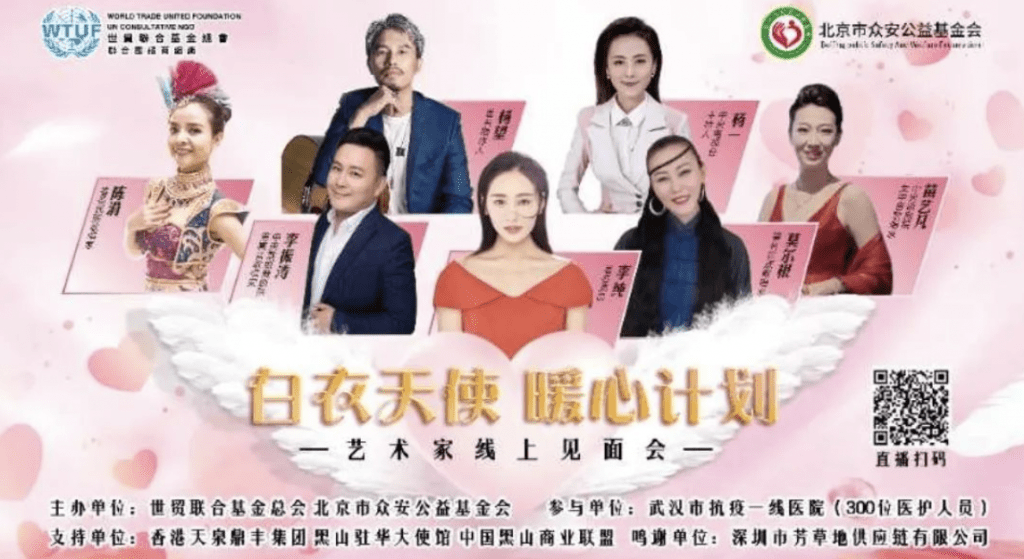 Promote sustainable economic
growth and sustainable development
The COVID-19 pandemic has devastating impact. In many cases, years of development progress have been reversed. The Sustainable Development Goals, multilateral response measures, and unity of the international community have never been more important than they are now.
WTUF responds to the UN's promotion of international cooperation and partnerships based on a transformative global agenda to promote sustainable development goals at the national and local levels.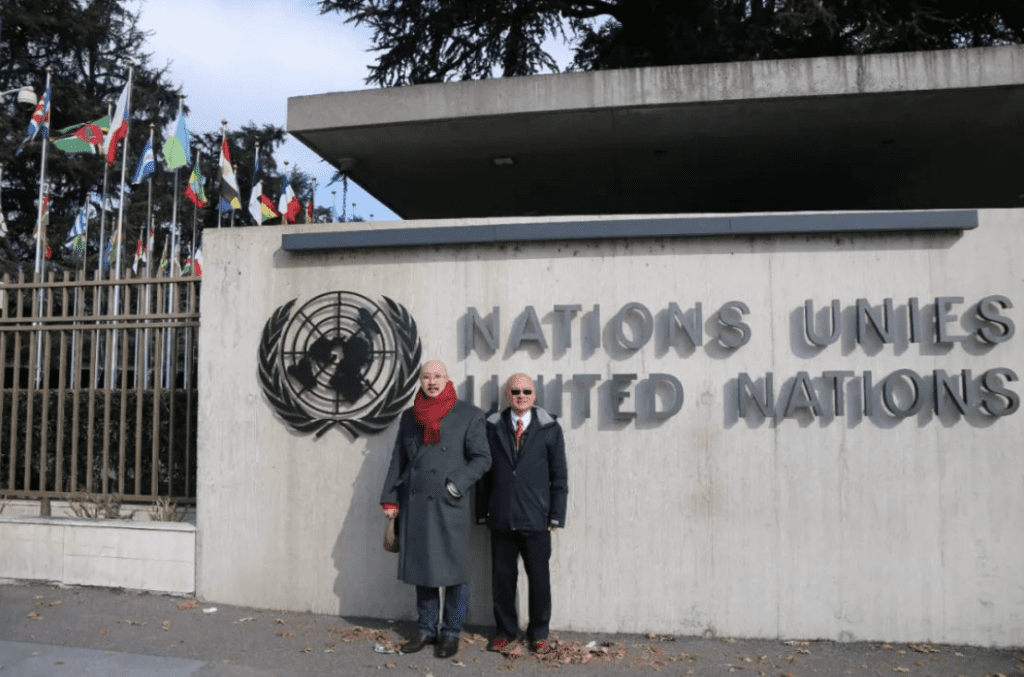 Under the "UN Stakeholder Environmental Planning Instructor" global training program, WTUF is the first organization that authorized by the UN Sustainable Development Stakeholder Forum and the UN Environment Program to teach and issue certifications in Chinese and multi languages. The series of training for governments and NGOs will help to build a strong community of knowledge holders with new skills and enhance effective participation in multilateral negotiations, and implementation of sustainable development goals, to cover global agreements like the Paris Climate Agreement and the UN Environment Programme's Environmental Power Initiative.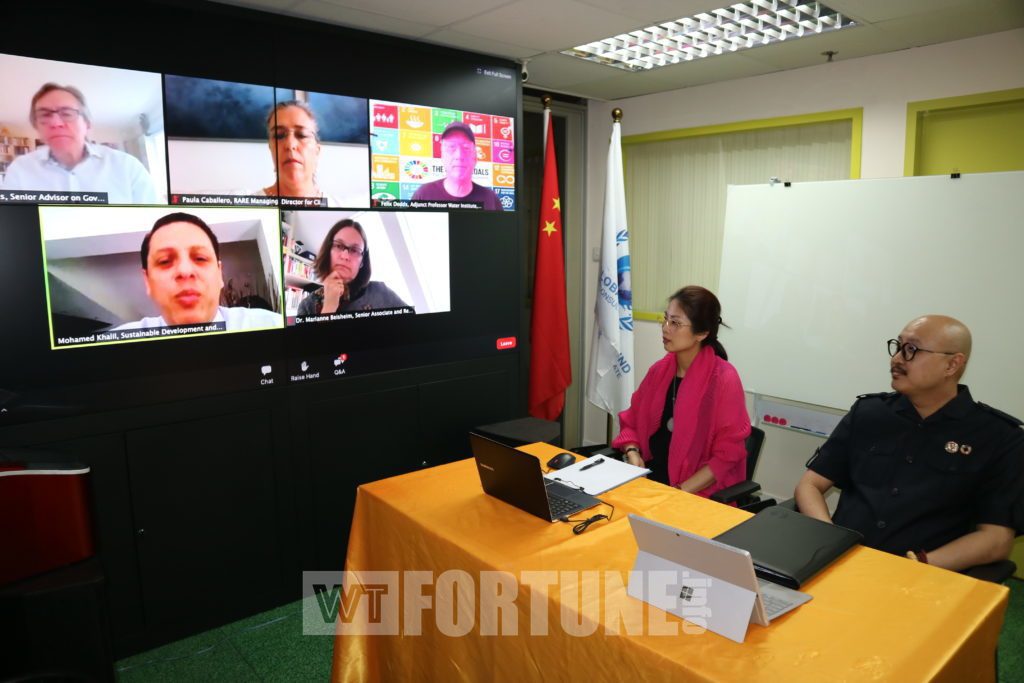 Cooperate with Indian colleges and universities that provide engineering, technology and management education, including 100 campuses, 21 engineering schools, 22 high-end research laboratories, 3 specialist hospitals, 2 medical schools with more than 5,000 faculty members and a million Students, to develop complete industrial chain, high-level manufacturing equipment, personnel and industrial cluster effects. It strongly supports the high-end intelligent manufacturing for industrial upgrade, integrate corporate development with social responsibility, and to lead the most Advanced innovative concept.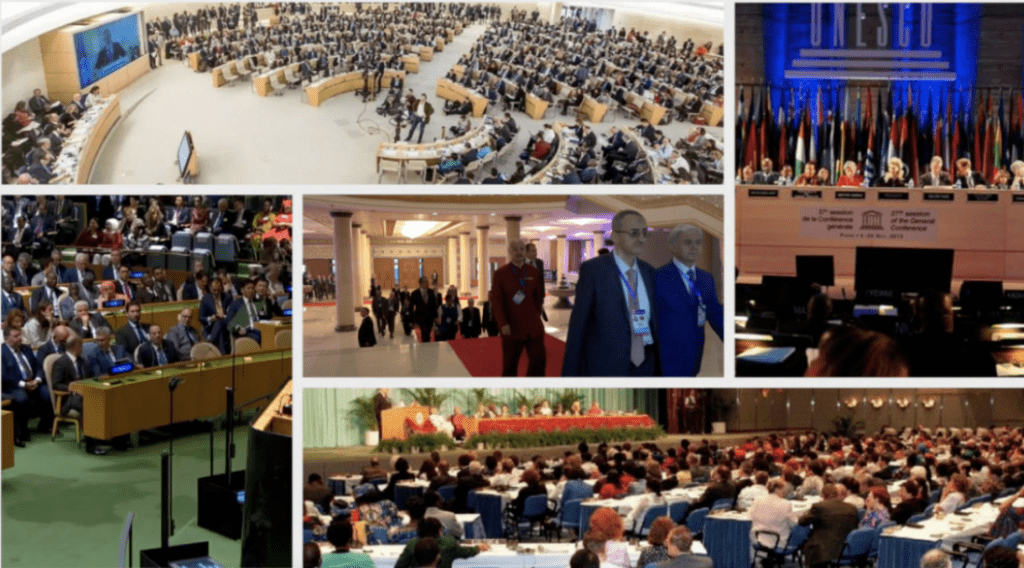 WTUF also further fulfills its rights and responsibilities through the UN Annual Conference and related meetings and participates in large-scale international conferences like UN High-level Political Forum on Sustainable Development, the Third UN Environment Assembly of the UN Science-Policy-Business Forum, And the 2020 Water and Health Conference. Dialogues with special envoys of the leaders of the nations like South Korea, Tunisia, Togo, Namibia, Ethiopia and other countries on medical and health, humanitarian and socio-economic issues.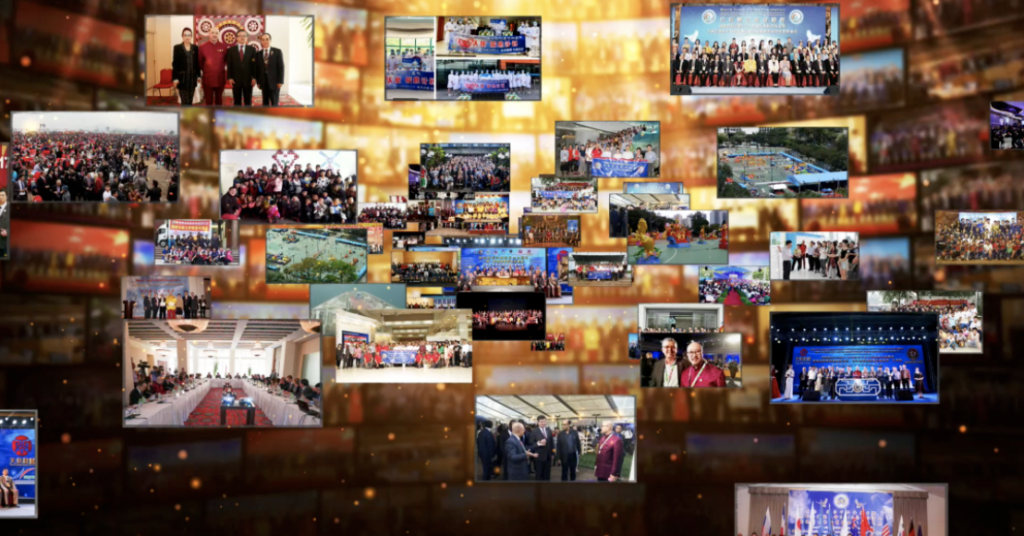 Peace, a nonstop pursuit;
Love, an unchangeable faith;
Hope, an eternal power.